Plaza Las Salinas
(construction name : Pueblo Flor de Sal)
In 2015, began the construction of this tourist center Plaza Las Salinas in the central part of Cayo Las Brujas (small island next to Cayo Santa Maria), it opened its door in March 2018. Plaza Las Salinas is located south of the hotel Grand Aston Cayo Las Brujas and Dhawa Cayo Santa Maria near the beautiful beach of Playa La Salina.
"Pueblo" means village, but in this case it's more like a shopping and entertainment area where tourists will find many other options besides the ones offered in their all-inclusive resort, and at very reasonable cost too! This new commercial center will offer similar services to the ones found in the other existing « pueblos » in Cayo Santa Maria (see links on left).
Services ($) include:
Lounge Bar "Coral"
Italian restaurant "Mar Mediterraneo" (buffet and patio)
Japanese restaurant "Asahi" (sushi bar and four tepanyaki tables)
Creole (Cuban) restaurant "Bodegon del Centro"
Barbecues "Sol y Sal"
Bowling alley "Las Olas"
Disco "Atabey" Disco (also hosts special events)
Health center "Flor de Sal" (spa services and beauty salon)
Shops and handicraft kiosks
Car rental
Click to see a detailed map of the services available at Plaza Las Salinas.
How to get there:
Guests staying at the Grand Aston Cayo Las Brujas and the Dhawa Cayo Santa Maria can go on foot by the road and paths. Guests staying at Villa Las Brujas can go on foot by the beach (Playa La Salina). Guests from other hotels can go by taxi or with the Panoramic Bus (2 CUC one-way)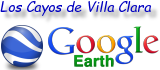 Note: Some hotels have "Cayo Santa Maria" in their name but are in fact located on the island of Cayo Las Brujas (a few kilometers west of Cayo Santa Maria). The beach resort of "Los Cayos de Villa Clara" is often simply reffered as Cayo Santa Maria (its main siland). So keep in mind that you'll need transportation to get from Cayo Santa Maria and Cayo Las Brujas or vice-versa.
Contact information:
Plaza Las Salinas
Address: Cayo Las Brujas, Caibarién, Villa Clara, Cuba
Phone: (53 42) 350 584
Email: comercial@plazasantamaria.gaviota.cu

Photo Album - Plaza Las Salinas
Click the following links to view aerial images showing...
The Cayos of Villa Clara (Cayo Santa Maria, Cayo Las Brujas, Cayo Ensenachos)
The location of hotels, tourist attractions and services in Cayo Santa Maria
The location of hotels, tourist attractions and services in Cayo Las Brujas
The location of hotels, tourist attractions and services in Cayo Ensenachos
Lily & Normand
© cayolasbrujas.info
© destilino.com